© Copyright G.R.P.Technology 2013 - Adelaide Australia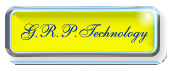 - team management
- technical service
- product R. & D.
- achieving commercial
outcomes
- market strategy
- positioning
- promotional data
- effective means of
distribution
- data analysis
- effective representation
- Closing sales
- Smart budgeting
- Effective distribution
- costing
- activity costing
- cost centring
- capital appropriations
- effective reporting systems
- business plans
- Investor Presentations
- extensive experience
- CAD & graphic design
- word processing
- spreadsheets/rel. databases
- publishing / graphing
- project / stats.
- company reporting
- computer process control
- photo manipulation
- web site design
- new ways/greater efficiency
- plant design & Appropriation
- efficiency improvement
- computerising processes
- computer production
reporting
- efficiency improvement
- materials handling
- profit improvement programs
- computer process control
- establishing methods
- writing specifications
- isolating variables
- ideas
- models / prototypes
- design
- photography
- packaging design
- large & small companies
- Effective management
reporting
- The Outsourcing technique
- Making the most of
technology
- assembling data bases of suppliers
for all types of processes in Asia
- plastics, metals, packaging, printing
- freight, duties
- supplier assessment
- costing issues
Industry Experience
● Abrasives
● Adhesives
● Air conditioning
● Aluminium
● Beverage
● Boating
● Brick
● Building
● Building products
● Car putty
● Ceiling tile
● Ceramic
● Chemicals
● Clay pipe
● Coatings
● Computer
● Composites
● Construction
● Electrical
● Fasteners
● Fencing
● Fibreglass
● Fillers
● Fire protection
● Flooring
● Foams
● Food
● Furniture
● Insulation
● Laminates
● Marine Products
● Marble (artificial)
● Mastics
● Medical products
● Metal fabrication
● Metal Pressing
● Packaging
● Paint
● Particle board
● Pest Products
● Pet food
● Precast concrete
● Pigment
● Plaster
● Plastics
● Plywood
● Resin (see below)
● Roofing
● Rubber
● Sanitary Ware
(see below)
● Sealants
● Sign
● Skylight
● Therapeutic Goods
● Tube
● Wire Products
Graham Porter is a consulting
engineer managing G.R.P.
Technology.
They specialise in design and
development of products,
processes and Company
Development.
He graduated from University
of N.S.W, in Sydney Australia,
as a chemical engineer and
worked for a large organization
who operated companies in the
chemical, coatings, plastics
and engineering industries
and was linked to many large
organizations around the world.
Graham has very extensive
experience in R. & D. / Marketing
/ Financial / Computing / Process
Plant design / Production /
Process management & Control
/ Quality Control / Automated
control / Product Design /
Plastics and Company
management .
He has a depth of experience in
over 50 different industries,
creating products that have
found their way around the
world, through connections
with multi-national clients or
direct pitches for clients to
companies in the USA and
Europe.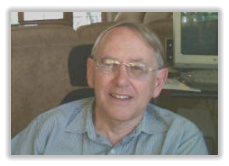 Graham R. Porter
B.Sc. Tech Chem. Eng. (NSW)
Detail of Synthetic Resin Experience
● Company History
Graham Porter started work for A.C.Hatrick Chemicals, a $200 million
turnover company that was a division of Australian Chemical Holdings.
This company was the largest synthetic resin manufacturer in Australia.
ACH was connected to several dozen world wide corporations prominent
in the Plastics and Coating industry.
Graham worked for this company for 20 years from 1960 to 1980 and
later did consulting projects for ACH and FGI (Fibreglass International -
owned by ACH) in the 90's. At the end of the 90's the companies were
taken over by Nuplex Resins Aust. Pty Ltd.
Graham studied for his degree in Chemical Engineering at NSW
University part time. By the time he was finished his degree he was
running his own technical department.
● Resin Types
From formulation -lab. -plant -customer.
Starting with :
Phenolic / UF / Melamine / Epoxy / PVA / Polyurethane rubber - coating -
flexible & rigid foam - Plasticisers - Stabilisers - Thermoplastics - vinyl
ester - and adhesives.
Finishing with :
Unsaturated Polyester & gel coats
● Performance
During his period as Technical Manager of the Plastics division of ACH
(focused on the Fibreglass Reinforced Plastic (FRP) industry) the %
market share went from 6% to 60%.
A large team was assembled and was equipped with all the end use
application equipment.
● Technical Service & R. & D.
Graham started as a lab. technician working on resin development and
technical service.
He worked on resins used by customers such as 3M, Norton, & industries
such as plywood, laminates, particle board, plaster, coating, abrasives.
He then went on to become technical section leader of the polyurethane
lab. formulating products for rigid & flexible foam applications, sealants,
rubbers, and seals for the ceramic pipe industry. During this period
extensive time was spent on the formulation of fillers into plastics and
rubbers.
Following this he became Technical Manager of the Plastics division.
This covered Polyester resins for boats, pools, chem. equip., auto.
moulding, car patch compounds, furniture moulding, artificial marble,
sanitary ware etc., Gel Coats, polyurethanes, PVC plasticisers &
stabilisers, glass reinforcements & fillers for the FRP industry. During this
period this division moved from being a minor player to market leader.
● Quality Control
In the various positions that Graham held he had extensive input into
establishing test methods, writing specifications and isolating variables to
keep customers smiling.
● Engineering
Assistant Project Engineering Manager - work involved design,
specification & appropriation of new plant and return on investment
calculations. Improvement of existing plant productivity. Coordinating
Sales, Technical, Production, Engineering and Quality control for effective
outcomes.
● Sales
Working with customers in Australia and NZ.
Learning to identify winning features and benefits to propagate sales.
Extensive touring of USA and Canada. Sales training - effective
representation and budgeting.
● Marketing
Effective means of distribution.
Analysis of product sales / competitive activity / market share & trends /
analysis of seasonal sales variation & computer projection of sales
figures for demand forecasting. Relationship of sales seasonal demand to
production capabilities to make best use of assets.
● Process
As Process Manager experience involved
Development of new processes that lend themselves to automated
computer process control.
Process computer evaluation for specification.
Plant capacity prediction, and relationship to available production time
and labour. Relationship of plant output to stock control and raw material
requirements, covering seasonal trends. Stock minimisation methods.
● Financial
Investigation of all costs relating to manufacturing operations. Computer
projection of costs and corrective action to negate undesirable trends
using revised methods, equipment and labour.
Profit centring of divisions - using Activity Based Costing. Investigation of
company product costing methods and relevance to actual profitability.
Investigation of company financial reporting, its usefulness and ways of
presenting less information in a more meaningful way to aid aid better
control and easier recognition of areas where profitability can be
improved.
● As a consultant .......
Graham returned to this group to look at the manufacturing operations in
Qld., N.S.W., W.A..Plants involved were Gel Coat and resin
batching/blending and resin manufacturing.
Projects involved organising changes to achieve effective computer
control, and efficient methods, processing, personnel and computer
management reporting
Detail relevant to the Plastic
Sanitary Ware Industry
● Company History
Graham Porter started work for
A.C.Hatrick Chemicals, a $200
million turnover company that
was a division of Australian
Chemical Holdings. This
company was the largest
synthetic resin manufacturer in
Australia.
ACH was connected to several
dozen world wide corporations
prominent in the Plastics and
Coating industry.
Graham worked for this company
for 20 years from 1960 to 1980
and later did consulting projects
for ACH and FGI (Fibreglass
International - owned by ACH) in
the 90's. At the end of the 90's
the companies were taken over
by Nuplex Resins Aust. Pty Ltd.
Graham studied for his degree in
Chemical Engineering at NSW
University part time. By the Time
he was finished his degree he
was running his own technical
department.
Experience here covered
research & development,
technical service, quality control,
manufacture, process design and
control, profit centering, sales
and marketing.
During his period as Technical
Manager of the Plastics division
of ACH (focused on the
Fibreglass Reinforced Plastic
(FRP) industry) the % market
share went from 6% to 60%.
A large team was assembled and
was equipped with all the end
use application equipment
including such items as chopper
and gel coat guns. Sanitary ware
thermal cycling rigs were
developed here that formed the
basis of the Australian Standard
for sanitary ware products.
In 1980 he went to Adelaide to
run some companies, and in
1981 set up G.R.P.Technology - a
consulting engineering practice.
The first project was the design
of the second largest plastic
fibreglass roof sheeting line in
the southern hemisphere (several
million dollars)(Alsynite).
● Relevant Areas of Expertise
- Plastic Sanitary ware industry
e.g. Vanities - Baths - Spars -
Shower bases - Bathrooms -
Shower cubicles.
● Adhesives
- formulation of adhesives (ACH).
● Particle Board
- (used as a stiffener for the back of flat surfaces in sanitary mouldings) - formulation,
manufacture and testing of particle board - resins and additives. (ACH).
● Catalyst (peroxides)
- (used to gel and cure polyester resins) - years of experience in the selection, type,
cure characteristics, safety, metering of in sprayup equipment, packaging. Visited manufacturing plant for
these Products in the USA. (ACH)
● Fillers
- use as extenders for resins of all types - formulation using hundreds of different types of fillers to
achieve cost cutting, optimum loading, best methods of dispersion, dispersion equipment design, procedures
for addition, aeration issues, settling issues, effect of physical properties of the end product, viscosity
behavior, optimum formulation. (ACH & G.R.P.Tech.)
● Thermoplastic - Vacuum Forming
Techniques and processing problems associated with forming sheet (acrylic and others) - bonding to resin
and testing for performance in a hot and cold water environment. (ACH & G.R.P.Tech.)
● Mould Manufacture
Methods of mould manufacture, materials of construction and the physical properties for long mould life.
(ACH & G.R.P.Tech.)
● Resins
All aspects of the formulation and manufacture. Ran a team of up to a dozen chemists and engineers
engaged in the generation of products for this industry and others. This involved formulation of gel coats,
back up resins for use with vacuum formed acrylic, and cast artificial marble formulations. This is quite a
complex business, as there are a lot of formulation variables. Graham was extremely successful at it. Several
trips to the USA to visit end users (ACH, G.R.P.Tech.).
● Fibreglass
The use of glass fibre as a reinforcement for synthetic resins, the optimum ratios, resin formulation for
optimum glass wet out, methods of cutting, design of cutting heads, optimum glass spray patterns, metering
chopper guns, techniques for optimum deposition and resin wet out, use of different glass sizing formulations.
Use and composition of chopped strand mat. (ACH & G.R.P.Tech.)
● Polyurethane Foam
(Used as a stiffener on the back of the laminate of baths and spas). Ran the polyurethane foam laboratories
(ACH) formulating and testing all types of polyurethane foams, and designing equipment to use them.
Well there is a hell of a lot more than this - just ask for more detail